Acupuncture Vancouver
Acupuncture Services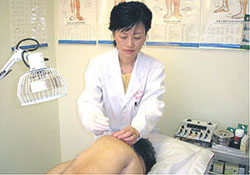 "One of the advantages of acupuncture is that the incidence of adverse effects is substantially lower than that of many drugs or accepted medical procedures used for the same conditions."
National Institute of Health (NIH) Consensus Conference on Acupuncture, USA, Nov.1997
You are welcome to receive a free consultation on your first visit. We provide the following services:
1) Acupuncture
The following therapies may be incorporated into the acupuncture treatment:
- Acupressure and Tuina massage
- Moxibustion
- TDP Heat therapy
- Electric stimulation
- Cupping
- Ear acupuncture
- Chinese herb patches/plasters
- Dietary advice
2) Chinese Herbs
3) Allergies Testing and Treatment (NAET)
The following conditions can benefit from Acupuncture Vancouver treatment:
Headaches
Migraines
Anxiety
Depression
Insomnia
Fatigue
Stress
Attention Deficit Disorder
Autism
Pakinson's Disease
Fibromyalgia
Back Pain
Neck Pain
Sciatica
Immune Weakness
Fever
Runny nose
Tension
Shoulder Pain
Sinus Congestion
Colds/Flu
Bronchitus
Sore Throat
Indigestion
Diarrhea
Constipation
Flatulence
Digestive Troubles
Colitis
Infertility
PMS
Menopause
Irregular Menstruation
Painful Menstruation
Sexual Dysfunction

Knee Pain
Arthritis
Dizziness
Allergies
Asthma
Skin Rashes
Eczema
Psoriasis
Acne
Bladder Problems
Kidney Problems
High Blood Pressure
Hypertension
Palpitations
Overweight
Thyroid Imbalance
Smoking
Alcohol/Drug Addiction
Bell's Palsy
Trigeminal Neuralgia
Tinnitus
Morning Sickness
Nausea
Tendonitis
Muscle Stiffness
Carpal Tunnel Syndrome
Sprains
Osteoarthritis
Brusitis
Sports Injuries
Diabetes
Ulcers
Tennis/Golf Elbow
Post Stroke Paralysis
Chemo/Radio-therapy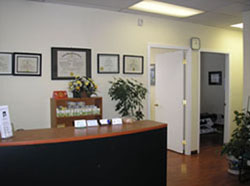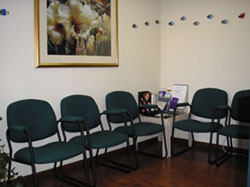 China Acupuncture Clinic
Dr. May Wang, Dr.TCM, R.Ac
Suite 240, 2184 West Broadway
Vancouver, BC v6K 2E1 Canada

Service Hours
Monday
9:00 am - 6:00 pm
Tuesday
9:00 am - 6:00 pm
Wednesday
9:00 am - 6:00 pm
Thursday
9:00 am - 6:00 pm
Friday
9:00 am - 6:00 pm
Saturday
9:00 am - 4:00 pm
Sunday and Holidays closed.
Service Fee
Treatment
Fee
Consultation
None (with any treatment) $30 (without any treatment)
Acupuncture(50 minutes)
$75
Cupping
No separate fees required
Electric stimulation
TDP Heat therapy
Acupressure
Moxibustion
Ear acupuncture/points stic
Allergies testing and treatment (NAET)
$75
Chinese Herbs
$35 - $45 for 10 days
Packages and Gift Certificates
5 sessions: $350 10 sessions: $600
This package is ideal for
People who need long-term treatment
People who wish regular health check-ups
People who experience stress on daily basis
All fees include the tax
Payment Method
We prefer check or cash
We accept Debit card and Credit card
We accept e-Transfer